976 14th Avenue SW
Rochester, MN 55902-2078
United States
CATEGORIES & HEADINGSdetails >>
Animal Husbandry //
Animal Model Suppliers //
The Moulton Chinchilla Ranch was established in 1966 in Rochester, Minnesota. In 1988, the
ranch was moved to a farm near Chatfield, Minnesota and the herd was expanded in to an 18,000
square foot facility.

In the 51 years that the Moulton Chinchilla Ranch, has been in existence, chinchillas have been
sold for use in scientific research not only in the United States, but also in Canada and in Europe.

The chinchilla ranch is routinely inspected by the USDA and has a USDA permit. The ranch
also has a US Fish and Wildlife permit for export purposes.

The chinchilla ranch uses outcross breeding of the chinchillas which eliminates inbreeding and
promotes genetic diversity.

As a provider of chinchillas to the biomedical research community, the Moulton Chinchilla
Ranch conducts health surveys through the University of Minnesota Diagnostic lab. If there are
any questions, inquiries are invited.
Vendor Showcase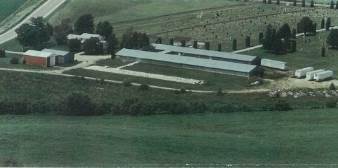 The Moulton Chinchilla Ranch was established in 1966 in Rochester, Minnesota. In 1988, the
ranch was moved to a farm near Chatfield, Minnesota and the herd was expanded in to an 18,000
square foot facility.

In the 53 years that the Moulton Chinchilla Ranch, has been in existence, chinchillas have been
sold for use in scientific research not only in the United States, but also in Canada and in Europe.

The chinchilla ranch is routinely inspected by the USDA and has a USDA permit. The ranch
also has a US Fish and Wildlife permit for export purposes. read more