1302 9th St
Wheatland, WY 82201
United States
Contact: William R. Britz
CATEGORIES & HEADINGSdetails >>
At Britz & Company, our Mission is to 'Enrich the Lives of Animal and Humans by providing innovative solutions to the biomedical research and animal care industries.'

Britz & Company custom designs, fabricates, installs and services lab animal housing for primates, swine, canines, felines, ferrets, rabbits, sheep, goats and livestock. We are also the premier manufacturer of isolation cubicles (featuring traditional, telescoping doors as well as unique, "roll-up" doors), sipper tube washers, mobile sinks and the exclusive distributor of the NormothermTM infrared warming system.

We are extremely proud of our ability to deliver custom designed animal housing solutions. Do you have some tough facility challenges? Do you have a kennel room with a support column in the middle of it? At Britz & Company, we relish the challenge of creating custom solutions to help you get the most from your facility space.

A major pharmaceutical company told us, " In comparison to the other vendors we talked to, you are so far ahead with your innovative ideas and your sheer passion, we really had no other choice."

Give us a call, so we can fully understand your needs and design the right solution for you.


Vendor Showcase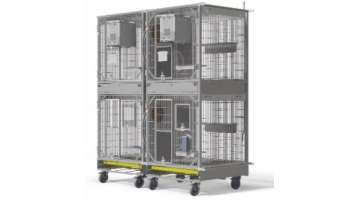 Here are the Benefits that you will enjoy with the Britz Marmoset housing:

• Britz is the only Marmoset housing unit that has a nesting box as a standard feature. This removable nesting box is a great read more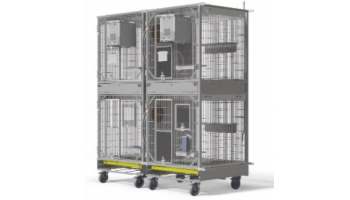 Here are the Benefits that you will enjoy with the Britz Marmoset housing:

• Britz is the only Marmoset housing unit that has a nesting box as a standard feature. This removable nesting box is a great 'safe haven' for enrichment, and can serve as a sturdy, lightweight carrying box as well.
• The Britz Marmolade units are over 60% larger than units required by 'The Guide', making it the largest Marmoset unit in the industry.
• For the last several years, the leading Marmoset research organizations have come to Britz, and asked us to design housing for their large colonies. We listened to their needs, and designed the Marmolades that worked best for their animals and animal technicians.

Contact us with your needs, and let's talk about meeting and exceeding those needs. read more